Sunseeker Yachts

Sunseeker Yachts is a British luxury yacht manufacturer known for producing high-quality motor yachts. Established in 1969, the company has become one of the world's leading yacht brands, recognized for its innovative designs, exceptional craftsmanship, and luxurious features.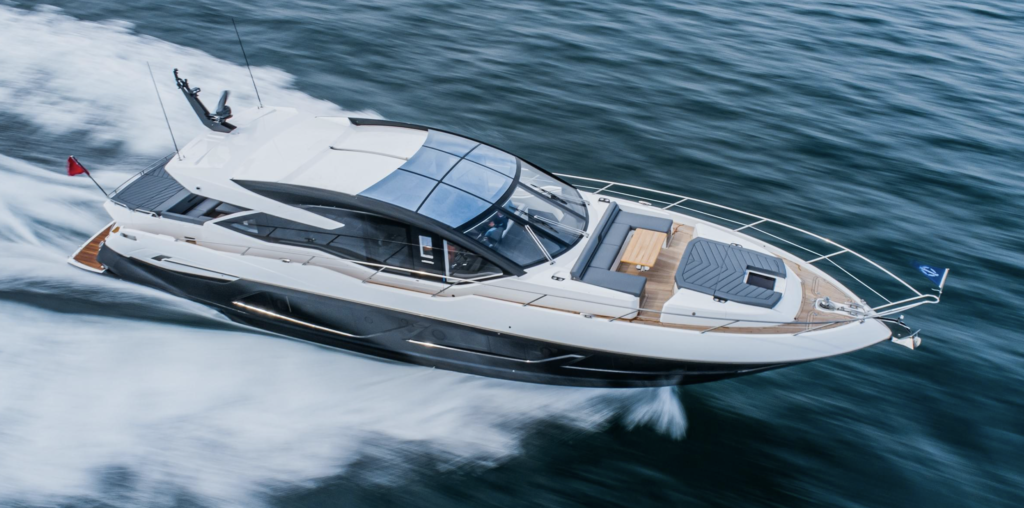 Sunseeker Yachts offers a range of motor yachts in various sizes, typically ranging from 40 to over 160 feet in length. The company's yacht models are designed for both cruising and performance, providing a balance between comfort and speed on the water.
Sunseeker yachts are known for their sleek and stylish exteriors, featuring modern lines and distinctive shapes. The company collaborates with renowned naval architects and designers to create visually striking yachts that stand out in any marina or on the open sea.
Inside a Sunseeker yacht, you can expect to find luxurious and spacious accommodations. The interiors are meticulously designed to provide a high level of comfort and sophistication. Each yacht is customized to the owner's preferences, offering a wide range of layout options, high-quality materials, and state-of-the-art technology.
Sunseeker yachts are equipped with advanced propulsion systems, typically featuring powerful engines that provide impressive speed and performance on the water. The yachts are designed to handle various sea conditions, ensuring a smooth and enjoyable cruising experience.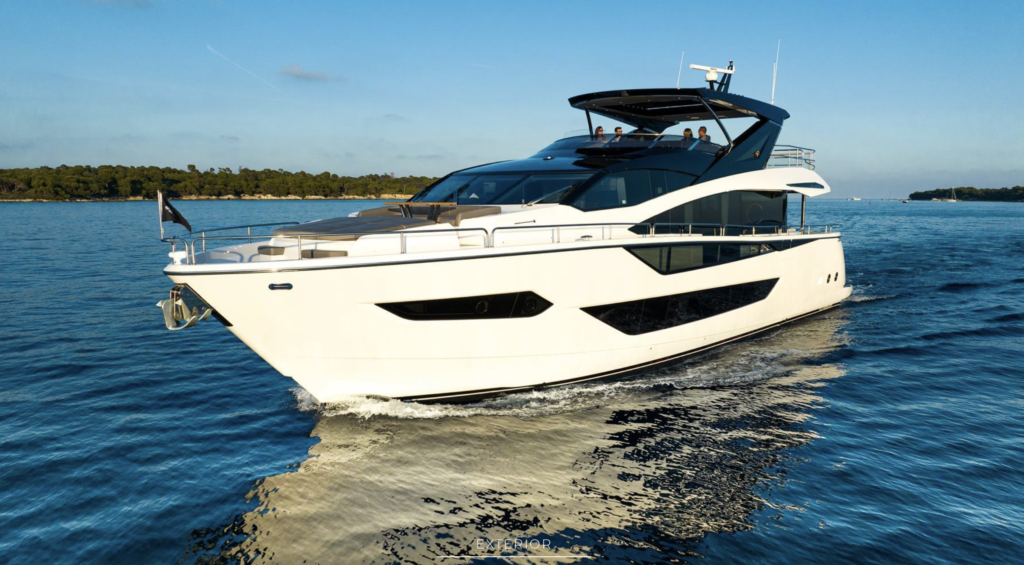 In addition to their exceptional craftsmanship and design, Sunseeker yachts are also known for their attention to detail and commitment to quality. The company's manufacturing processes combine traditional craftsmanship with cutting-edge technology to deliver yachts of exceptional build quality and durability.
Sunseeker Yachts has a strong global presence and has delivered yachts to customers all around the world. The company has established a reputation for providing excellent customer service, ensuring that owners receive ongoing support and maintenance for their yachts.
Whether it's for leisurely cruising, entertaining guests, or embarking on adventurous voyages, Sunseeker yachts offer a luxurious and exhilarating experience on the water, combining elegance, performance, and comfort.
In the market for a Sunseeker Contact Us
Call or Text (404) 805-9819 | Email: TS@FLYachtPro.com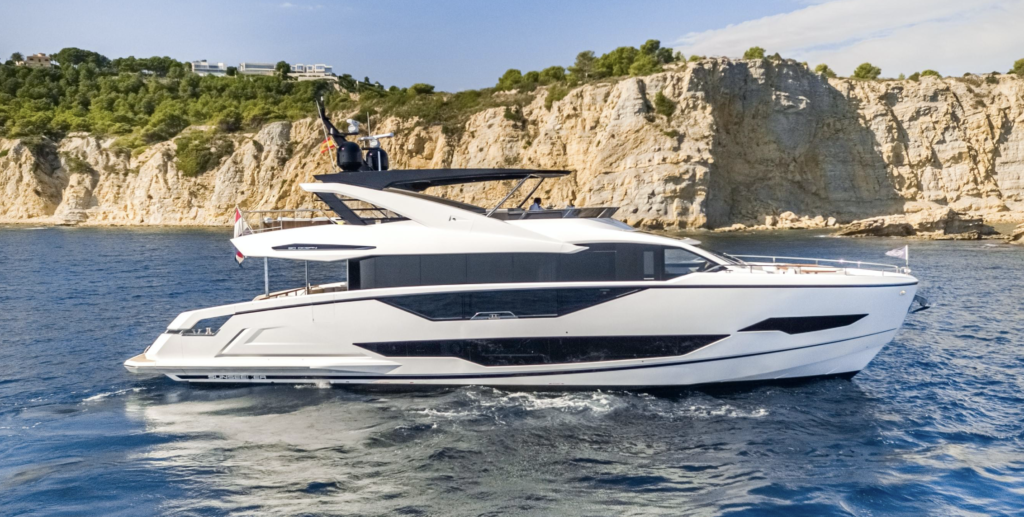 Sunseeker Predator 74 Available in South Florida | Luxury express yacht
This performance yacht offers adrenaline and style with a multitude of interior and exterior design enhancements | Contact for a spec sheet and pricing
Sunseeker 88 Yacht & 86 Yacht | Stunning Luxury Yacht Now Available in South Florida | Overview
The Sunseeker 88 Yacht & 86 Yacht | She has a stunning exterior with a sleek hardtop roof with an optional central opening canopy | The 88 Yacht can host 8 guests and 4 crew in comfort and luxury | Her spacious beach club is perfect for enjoying the water with friends and family thanks to her award-winning X-TEND sun-bed that converts to face aft at water level or when raised forward into the cockpit | Contact for a spec sheet and pricing
Sunseeker Manhattan 68 & 66 | Stunning Luxury Yacht Now Available in South Florida | Overview
She comes in at 69' (21M) with a spacious beam of 17' (5M) with 4 cabins and 3 heads offering owners space to entertain and relax – She hit speeds of 32 Knots thanks to Twin Man V8 100 engines and has a range at 10 Knots of 550 Nautical Miles