Azimut Verve 47 Featuring Four Mercury Racing Division 450 HP V8
Engines: Available in South Florida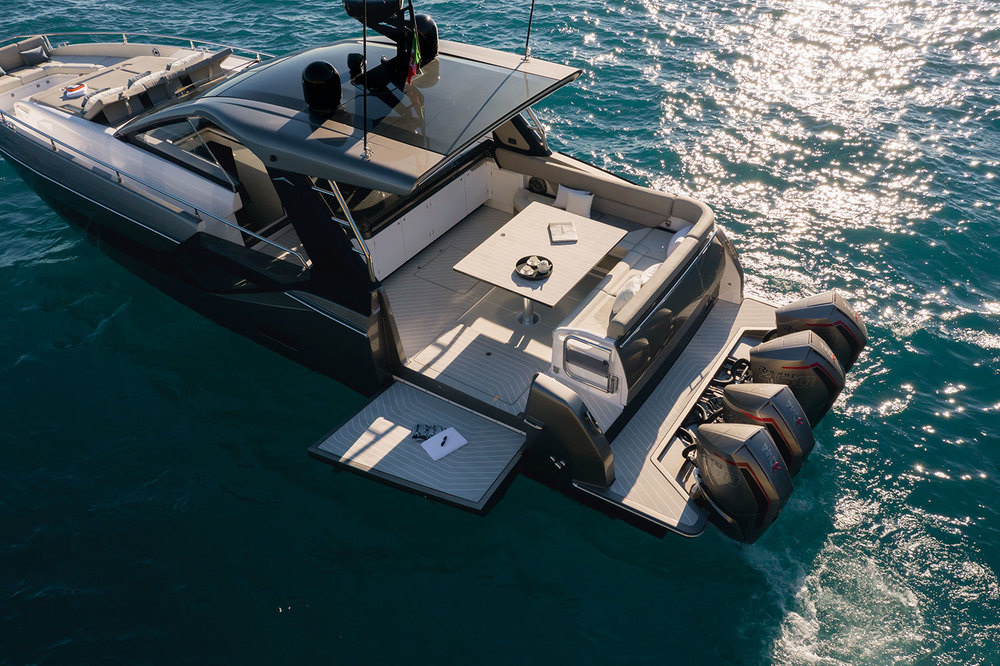 The Azimut Verve 47 emerges as a solid option for those seeking a new boating experience. This offering from Azimut Yachts, often dubbed the "Ultimate Weekend Center Console," has a track record of success in this niche.
The standout feature of the Verve 47 is its well-engineered transom and propulsion system. Powered by the Mercury Racing Division 450 horsepower V8 engine, it ensures a commendable level of power and performance. The double-step hull, a design by Michael Peters, combined with Mercury Racing's propulsion, leads to a smooth ride even at higher speeds. The boat's turning radius is also notably precise. The vessel is designed with an Italian touch, both inside and out, emphasizing a stylish boating experience.
The history behind the Azimut Yachts brand leads to this new product, the Verve 47. This 47-foot yacht is tailored for boating enthusiasts looking to enhance their experience. With a double-step hull crafted by Michael Peters and a propulsion package from Mercury Racing, including the 450 horsepower V8 engine, it's a promising contender in its segment. Its 2024 counterpart, the Verve 48, offers power from Triple 600 horsepower Engines.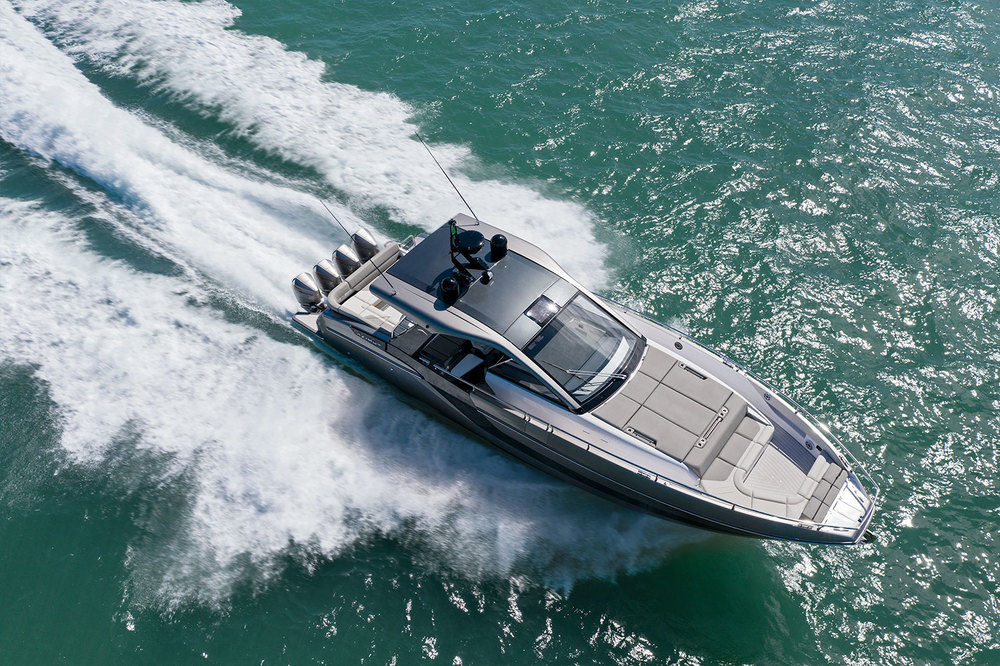 Azimut Verve 47: Overview
Italian influence is evident in the interior and exterior design of the Azimut Verve 47. Designed by Francesco's Trulia Design, the yacht offers a versatile cockpit layout. This includes an L-shaped sofa and an adjustable flush table that can be set in three different positions. From offering ample seating space to transforming into an aft sunbathing lounge or a dining spot, this flexibility is impressive. The yacht also incorporates practicality with fold down platform and an integrated boarding ladder for easy water access.
A remarkable feature is the outdoor country kitchen, equipped with a cooktop, double Canyon barbecue, full water sink, and a drawer refrigerator. The helm station is characterized by sporty custom seats that are height and longitudinally adjustable. The hull's side window, introduced by Designers, adds both design flow and functionality. The helm includes a floating panel housing Raymarine displays for navigation data and digital switching.
The Verve 47's maneuverability is aided by Mercury's joystick system, allowing seamless sideways movement. The bow area serves as a sunbathing space, featuring adjustable backrests, cupholders, and handrails. It's also equipped with a wraparound sofa, entertainment system, and a refrigerator. Carbon fiber poles support a custom-made awning for shade.
Overall, the Azimut Verve 47 aims to elevate the boating experience without excessive exaggeration. It combines performance, functionality, and Italian flair in a well-rounded package. Whether for high-speed cruising or leisurely voyages, it's a vessel to consider for those seeking a new level of boating satisfaction.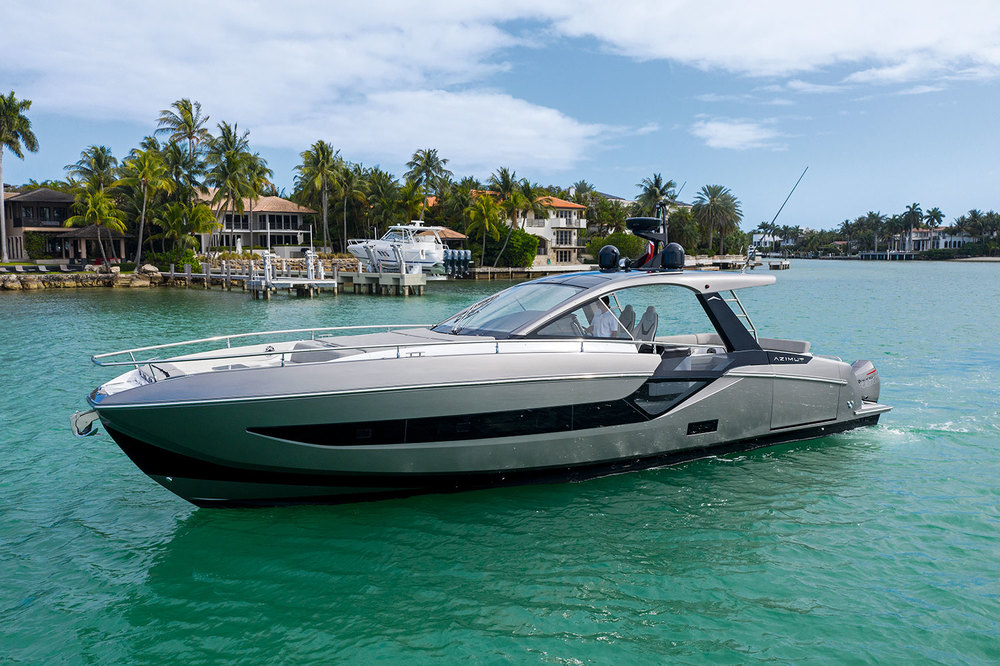 Contact Information
For additional information or to schedule a viewing, you can contact us at Info@MintedYachts.com or send a text message to 404-805-9819.