Silver Yachts
A renowned Australian luxury yacht builder known for producing high-performance, aluminum superyachts. The company was founded by Guido Krass in 2004 and is based in Western Australia. Silver Yachts is known for its innovative designs, cutting-edge technology, and exceptional craftsmanship.
One of Silver Yachts' notable features is their use of lightweight aluminum construction, which enables their yachts to achieve impressive speed and fuel efficiency. The company collaborates with renowned naval architects and designers to create unique and visually striking vessels that push the boundaries of yacht design.
Silver Yachts' superyachts are known for their distinctive sleek and silver hulls, which have become an iconic trademark of the brand. The yachts often feature large exterior deck spaces, spacious interiors, and luxurious amenities, offering a comfortable and elegant cruising experience.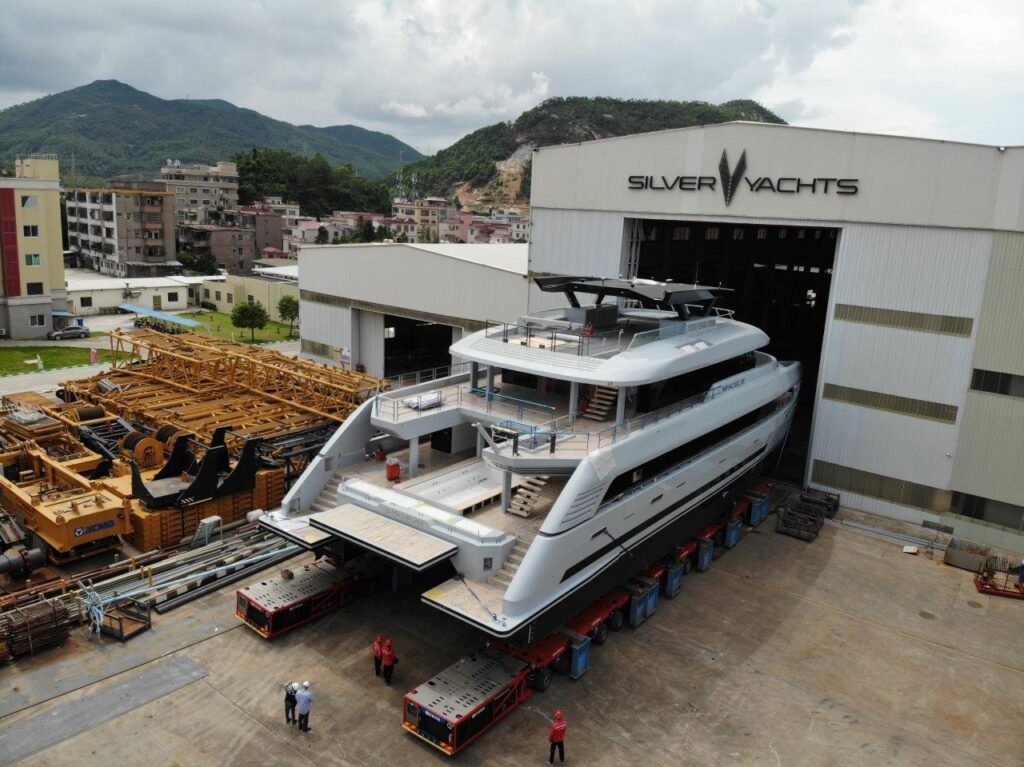 Silver Yachts' commitment to innovation and performance has earned them recognition within the yachting industry. Their yachts have received numerous awards and accolades for their design, engineering, and craftsmanship.
Overall, Silver Yachts is a prestigious yacht brand known for its aluminum superyachts that combine luxurious amenities with cutting-edge technology and exceptional performance.
Looking for More Information
Contact: Tony Smith
Email: TS@FLYachtPro.com
Text or Call: 404.805.9819
SilverCat Model
SilverCat 36M | Hull #1 Launched
Now Available or On-Order: The 2023 SilverCat 36 is one of Silver Yachts Newest Launches. Featuring 36 Meters in Length and a Spacious Beam of 13.6 Meters. She is a Tri-Deck Power Catamaran that can Accommodate up to 12 Guests with 5 Crew. The Catamaran Hull made of Aluminum and Provides a Stable Platform that Maximizes Deck Area with Slender Hulls to Minimize Fuel Consumption.
Featuring tons of outdoor space perfect for large dinning tables, sun-pads, and a pool. The Flybridge can store a Tender and or Water Toys. The SpaceCat has been designed by renowned yacht designer Espen Øino.
SilverCat 24M Available On-Order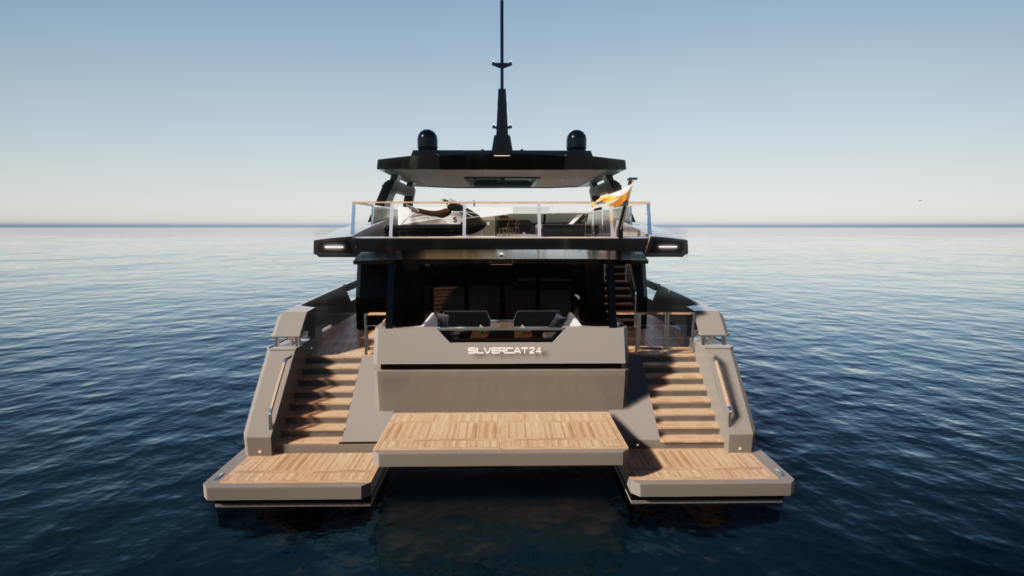 78′ SilverCat NEW Catamaran – Virtual Walkthrough – Available Q4 2023 Our virtual walkthrough of the 2023 SilverCat 24M. SilverCat is one of Silver Yachts newest launches designed by renowned yacht designer Espen Øino Built with an aluminum hull providing a stable platform that maximizes deck space, while having slender hulls to minimize her full consumption helping her be more Eco Friendly. Her interior is still able to be fully customized based on her future owners preferences with 4 different layouts to choose from.
Starting around $7,000,000 USD
SilverCat 22M Available On-Order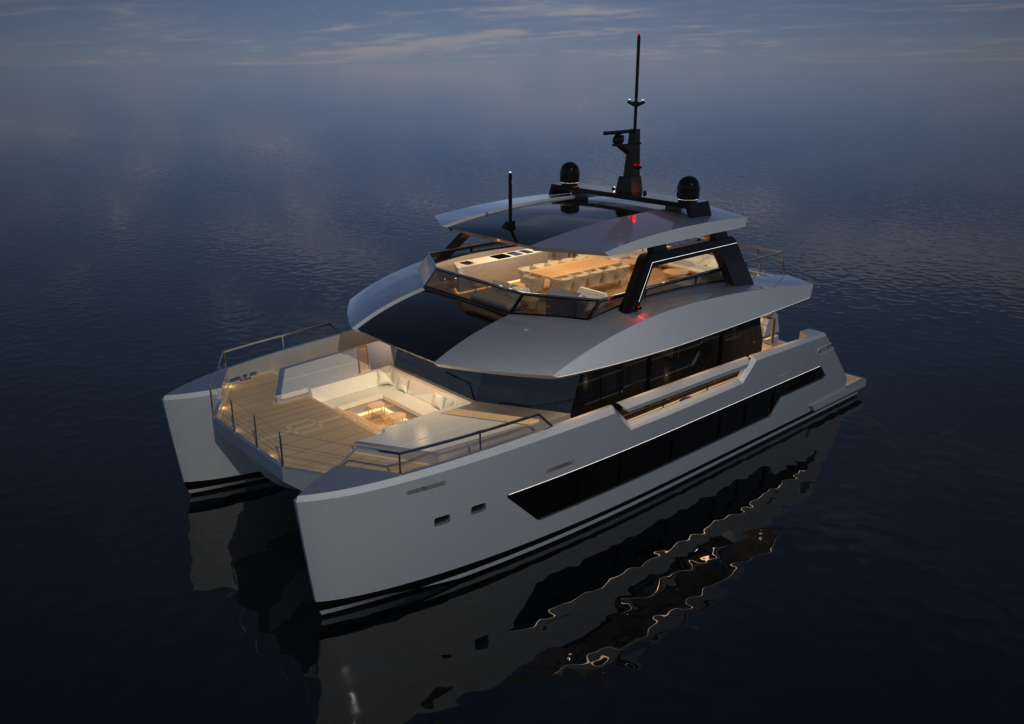 This luxury performance power catamaran is all aluminum by Silver Yachts. The SilverCat 22M (72') is available on-order and available for customizable interior. She can accommodate up to eight guests in four staterooms with space for two crew members. Since the catamaran hull is made of aluminum and provides a stable platform that maximizes deck area with slender hulls to minimize fuel consumption—featuring tons of outdoor space perfect for large dining tables, and sun-pads. The SilverCat was designed by renowned yacht designer Espen Øino. Build Spots are still Available & Open for Customization.
Starting Around $5,630,000 USD