Azimut Yachts
Azimut Yachts is an Italian luxury yacht manufacturer known for its high-quality craftsmanship and innovative designs. The company was founded in 1969 by Paolo Vitelli and is headquartered in Avigliana, Italy. Over the years, Azimut Yachts has established itself as one of the leading brands in the global yachting industry.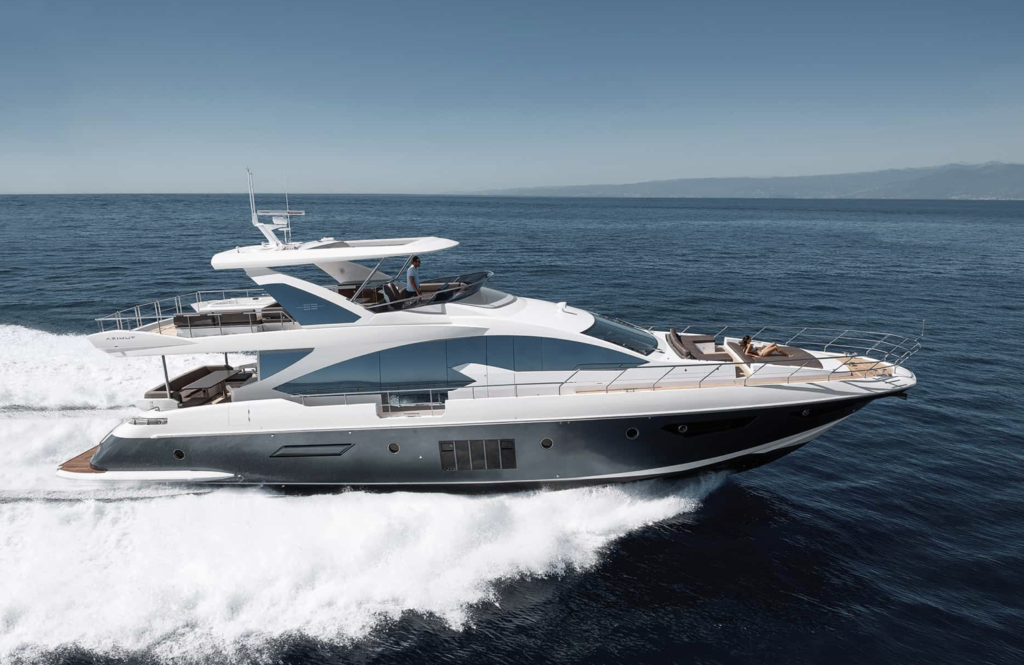 Click Here for All Azimuts Currently on the Market
Azimut Yachts produces a wide range of motor yachts and superyachts that cater to different preferences and sizes. Their yacht models typically range from 34 to 120 feet in length and the company offers various yacht styles, including flybridge yachts, sport yachts, and superyachts.
One of the notable aspects of Azimut Yachts is its focus on innovative design and technology. The company collaborates with renowned designers, such as Stefano Righini and Achille Salvagni, to create visually striking yachts with luxurious interiors. Azimut Yachts incorporates advanced engineering techniques and cutting-edge materials to ensure superior performance and comfort on their vessels.
Off Market Opportunities
Azimut 25m Grande Available in South Florida | 87-foot Azimut Overview Video | New & Used Available
Azimut S6 on the market in South Florida | Luxury yacht for sale 59′ Azimut