Best Spots to dock and dine up in Miami,
Florida | Pull up your yacht up for a luxury lunch
Here are some of our favorite spots to dine and dock in Miami. It's important to note that availability, docking fees, and specific regulations may vary at these locations. It's advisable to contact the marinas or establishments in advance to inquire about docking arrangements and any requirements they may have for yacht owners.
SeaSpice: Located on the Miami River
Seaspice is a trendy waterfront restaurant that combines a chic ambiance with delicious cuisine. It has a dedicated dock for yachts, allowing you to arrive directly at the restaurant. Seaspice offers a diverse menu featuring seafood, Mediterranean dishes, and creative cocktails, all while enjoying beautiful views of the river.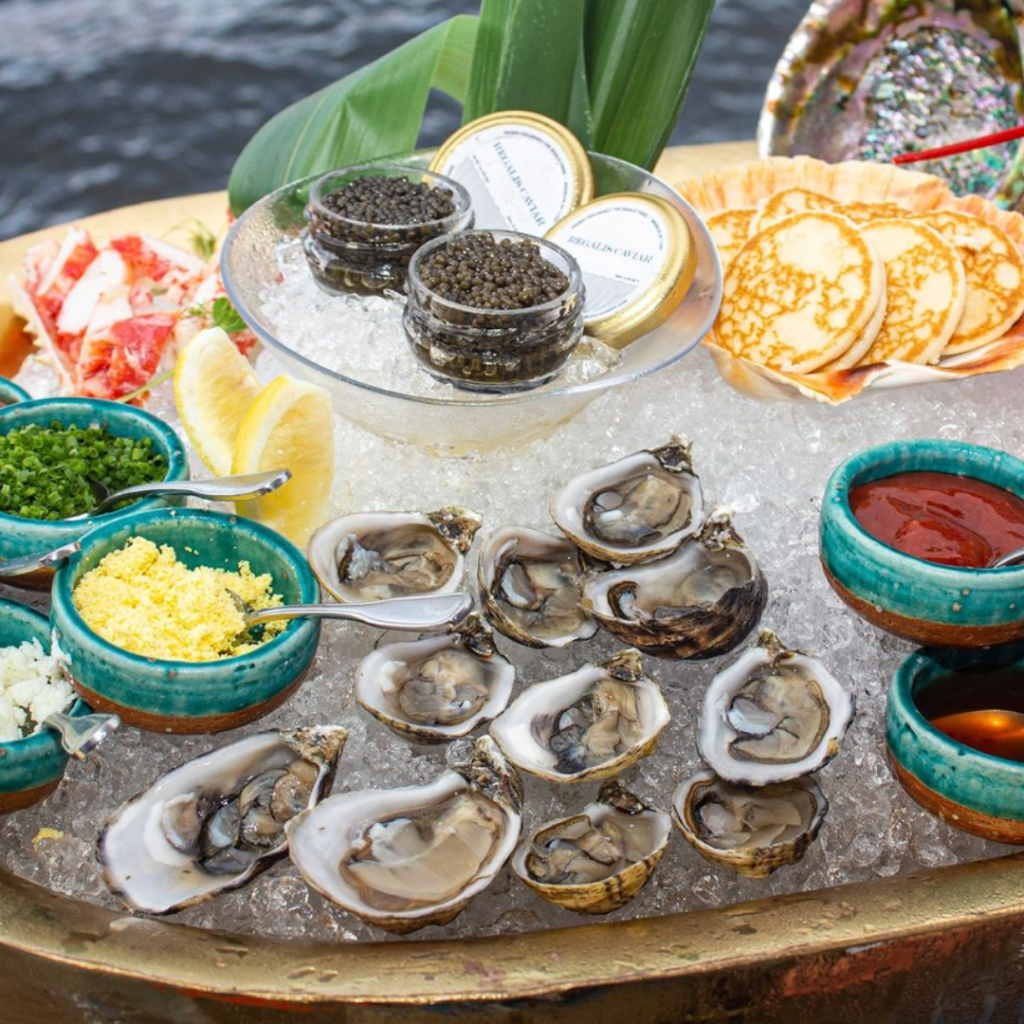 The Deck at Island Gardens: Located on Watson Island
The Deck at Island Gardens: Located on Watson Island, The Deck at Island Gardens is a luxurious waterfront venue with a designated dock for yachts. It offers stunning views of the Miami skyline and the harbor. The Deck features a restaurant and lounge with a Mediterranean-inspired menu, handcrafted cocktails, and a lively atmosphere.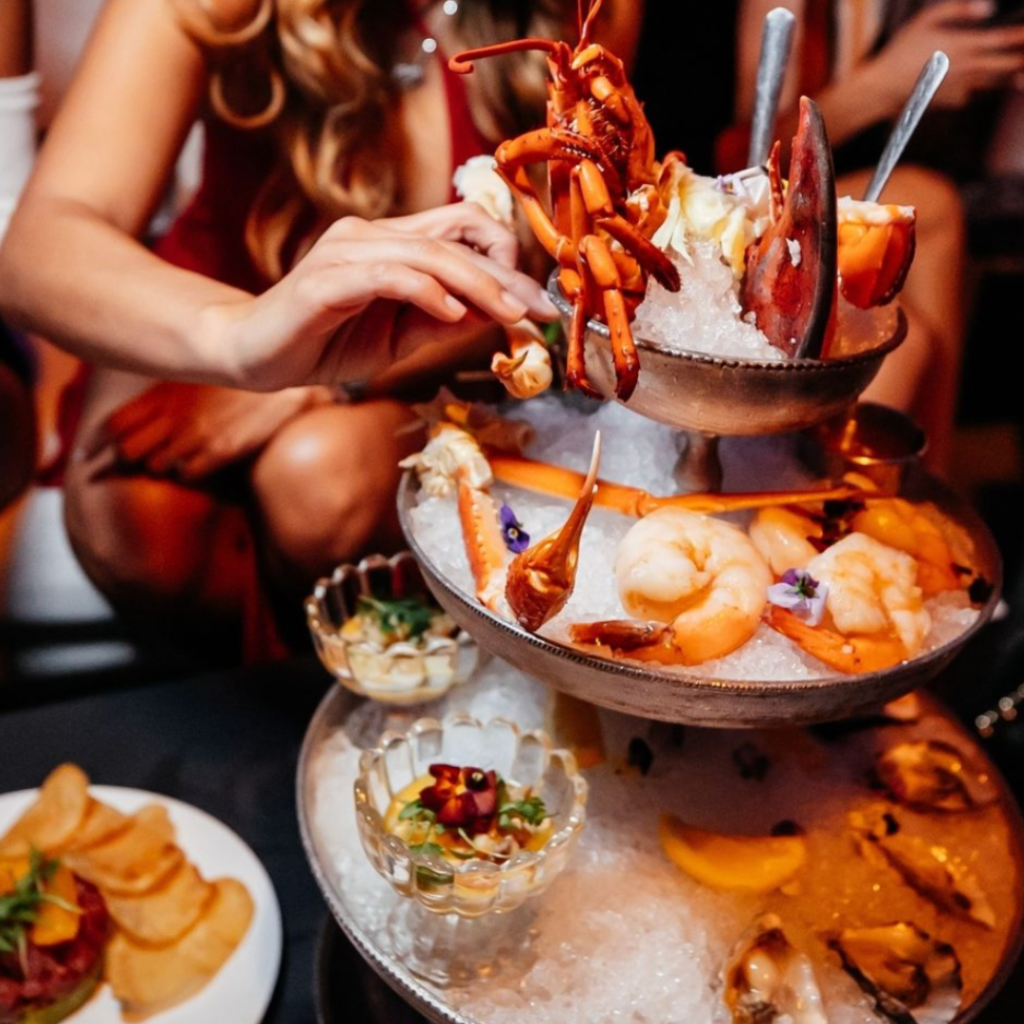 Lido Bayside Grill at The Standard Hotel: Located in Miami Beach
Lido Bayside Grill is a waterfront restaurant located at The Standard Spa, Miami Beach. Situated on Belle Isle, it offers a tranquil and picturesque setting overlooking Biscayne Bay. Lido is known for its relaxed and laid-back ambiance, healthy cuisine, and stunning views.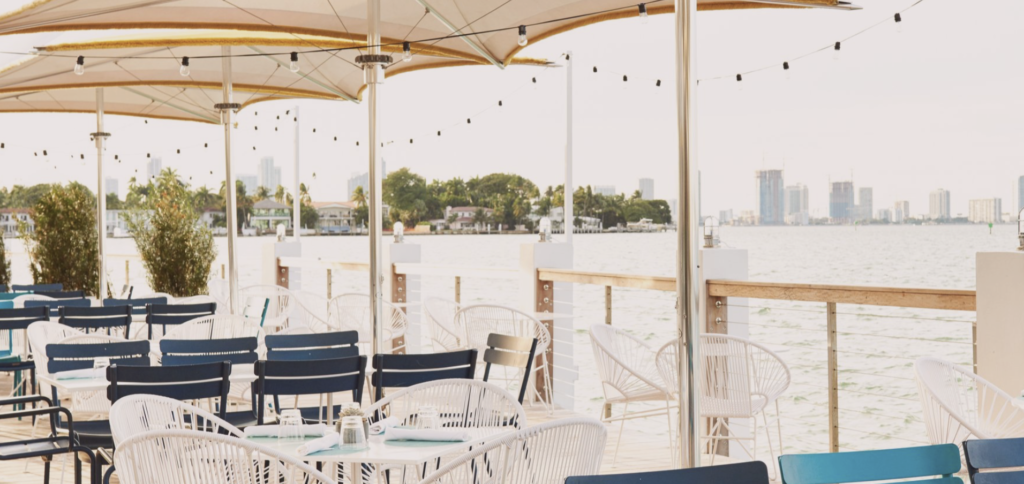 Joia Beach Miami: Located on Watson Island
Joia Beach Restaurant and Beach Club is a unique waterfront destination located in Miami. Situated on the picturesque waters of Biscayne Bay, Joia Beach offers a distinctive dining experience that combines Mediterranean-inspired cuisine, a relaxed beach club atmosphere, and a tropical oasis setting.