Best Marinas in South Florida for Superyachts
South Florida is renowned for its excellent marinas that cater to superyachts. Here are some of the best marinas in South Florida for superyachts:
Bahia Mar Marina, Fort Lauderdale
Located in the "Yachting Capital of the World," Bahia Mar Marina offers world-class facilities and services for superyachts. It features over 250 slips, including accommodating mega-yachts up to 300 feet in length. The marina provides easy access to the Atlantic Ocean and is known for hosting prestigious yachting events.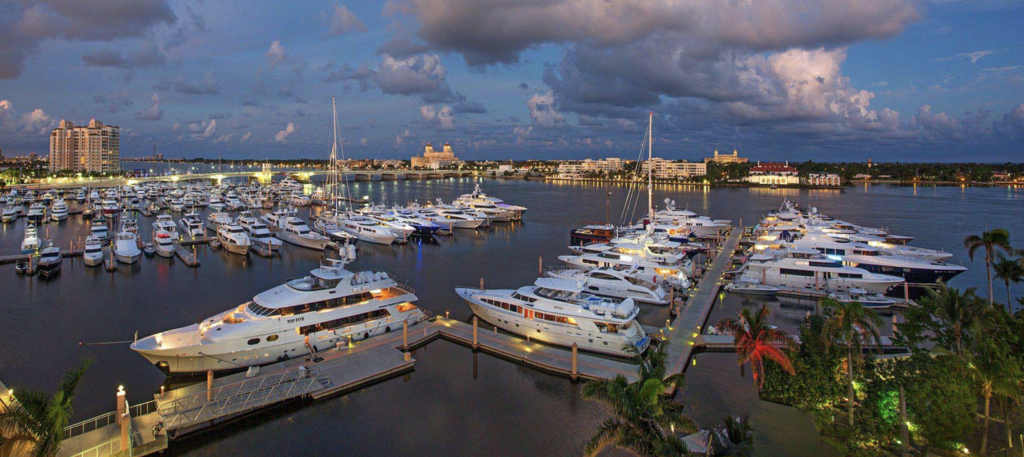 Palm Harbor Marina – West Palm Beach
Situated in downtown West Palm Beach, Palm Harbor Marina is a sought-after destination for superyachts. It offers deep-water berths and can accommodate vessels up to 250 feet. High-speed diesel and gasoline pumps are also available for refuel. After docking at one of their high-quality Marinetek® dock systems, enjoy a comfortable ride in one of their golf carts to our luxurious Yacht Club, where you can relax and recharge. 
Miami Beach Marina – Miami Beach:
Located near South Pointe, Miami Beach, this marina provides a prime location for superyachts looking to explore the vibrant city. It offers 400 slips, including berths for yachts up to 250 feet in length. The marina is adjacent to South Beach and provides easy access to the cultural and entertainment attractions of Miami.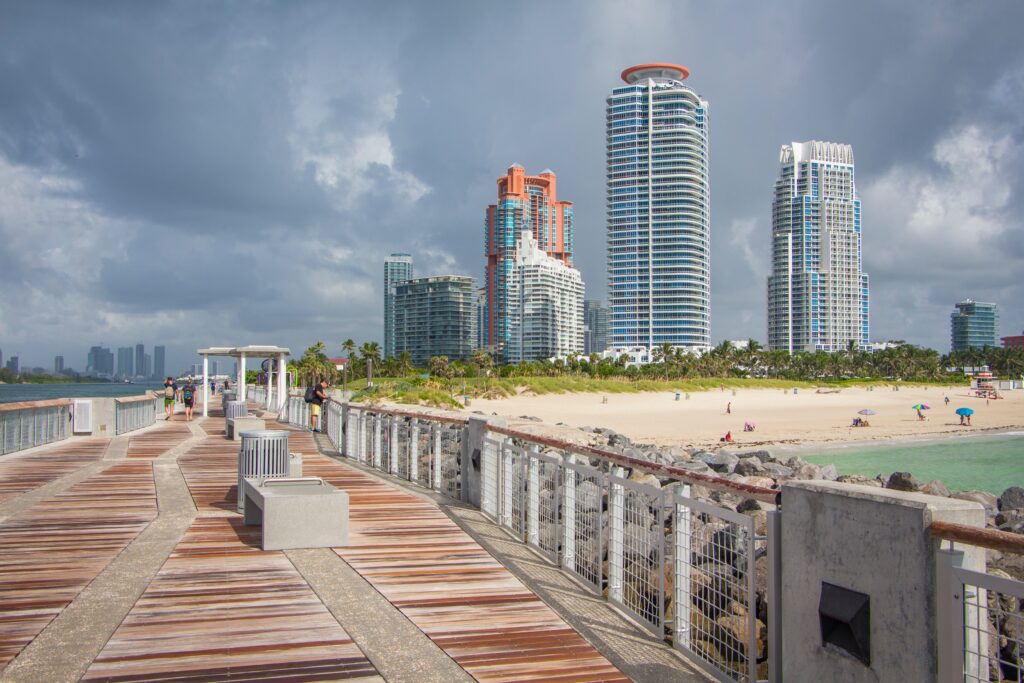 Rybovich Marina – West Palm Beach
Rybovich Marina is a renowned superyacht facility with a rich history in West Palm Beach. It offers state-of-the-art amenities, including deep-water slips that can accommodate superyachts over 300 feet in length. The marina provides dedicated concierge services, crew facilities, and access to yacht maintenance and refit services.
These marinas are renowned for their top-notch facilities, professional staff, and prime locations, making them ideal choices for superyacht owners looking to dock in South Florida. Each marina offers a unique set of amenities and advantages, allowing superyacht owners to enjoy the best of South Florida's yachting lifestyle.